Social media is all around us and has an impact on every aspect of our lives.  It seems the entire world, regardless of age, is enthralled with the ability to stay connected to their community, friends, and family, at any given time.  So why the drive toward social media? It turns out that there are two main driving factors that fuel the world's social media usage.  First, social media is able to give people a certain amount of pleasure, able to leisurely browse the internet to connect with friends, read news articles, or to share funny photos and stories.  It provides a sense of community, even when people live thousands of miles away.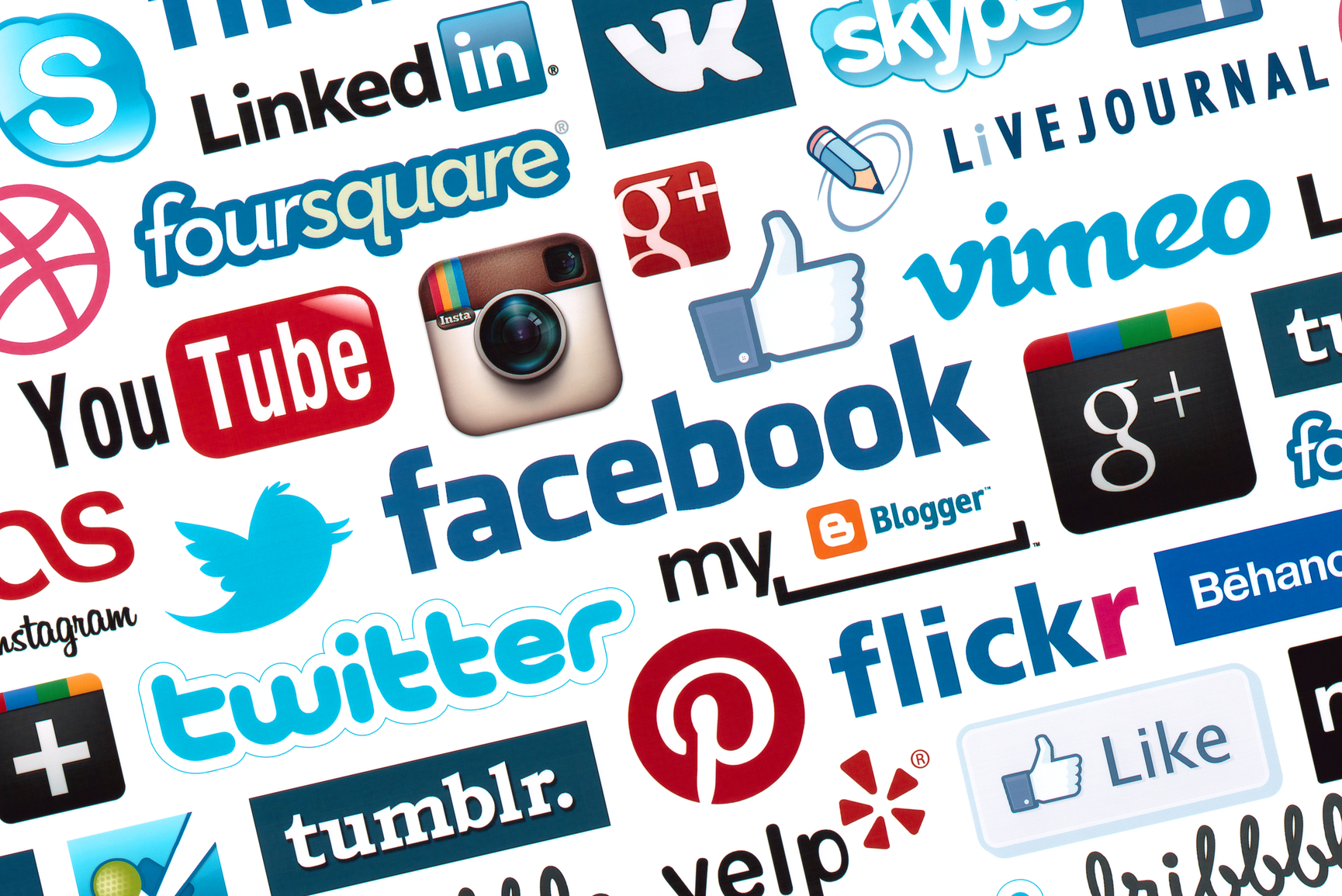 Secondly, the development of social media has driven an innate anxiety within people. The world's ability to connect people together at any given time has also driven a sudden need to stay connected, and actually results in a certain level of anxiety if that need is not met. Anxiety in people can build when they feel they are disconnected, unknowing, and not updated on events and changes within the world. Harnessing both the need to be a part of a community, and the need to stay updated, creates a powerful platform for marketers and businesses to leverage their marketing efforts.
Why are Marketers & Business Owners Obsessed with Social Media?
Social media is a global phenomenon that has billions of users worldwide. Not only is this a perfect opportunity to grow your community, but it is also the perfect opportunity to grow your business as well. Social media advertising is becoming one of the most important outlets for marketers and business owners around the world. Social media is able to help with three main goals of any marketing campaign.
Grow Your Base: Social media gives you the opportunity to reach billions of people, of all age groups, across many platforms.  This means that it is possible to reach Millennials and Baby Boomers alike with the same targeted marketing campaign.  Plus, social media has a way of connecting the population, making it easy to grow your base organically, as friends of current clients see posts and promotions about your business.  With a successful marketing campaign on social media it is possible to increase your customer base with very little investment.
Build Brand Awareness: Small businesses in particular can really benefit from the powers of social media.  While big, branded companies have a large marketing department to fuel their efforts, many small businesses simply do not have the manpower to achieve big marketing campaigns.  Luckily, with social media, it is possible to build your brand awareness and market your products and services to a wider audience.  Social media can be a great equalizer on the playing field when it comes to marketing efforts for both large and small companies alike. 
Connect with Current Customers: If you run a small business you know just how hard it can be to find the time to do everything.  Leaving time for your customers can be a challenge when you are trying to develop new products, manage the front of house, and maintain your finances.  With a social media presence, it is possible to stay connected with your current customers, understanding what they need, what they like, and what their questions are about your products or services.  Social media offers an easy to use, online platform that not only connects with current customers, but shows a strong online presence to future customers too.  
With the ability to market to a larger audience while still maintaining your small business connection with current customers it is easy to understand why so many people are eagerly turning to social media for ongoing marketing efforts. Using well placed posts, targeted promotions, and ongoing ad campaigns social media has the power to transform your small business quickly and effectively.
9 Social Media Facts & Stats You Should Know:
No matter which way you look at it, social media is here to stay. For maintaining your community and connecting with others, social media presents a great deal of power, accessible at your fingertips. Here are 9 very important stats and facts you should know about social media.
Nearly 3.5 billion people use some sort of social media, which equates to about 45% of the world's population
Over 90% of Millennials use social media, but they are not the only generation to dabble in social media. Nearly 80% of Gen X and nearly 50% of Baby Boomers also use social media, presenting a wide audience to market.
73% of companies and marketers find social media marketing tactics very effective for their business and products.
Of all the available social media platforms, Facebook is the most popular with 68% of users signed up for Facebook accounts.
The average Facebook user uses the social media platform for about 38 minutes every day.
Using Tweets on Twitter that also include a picture receive 150% more re-Tweets, furthering your product and message to a wider audience.
Between October 2018 and October 2019, the amount of social media users grew by 328 million people.
Twitter sees over 500 million Tweets per day, which equates to about 6,000 different Tweets every second.
If you are seeking a younger audience, about 90% of Instagram users are under 35 years of age.
Who Can You Turn to For Social Media Marketing?
When it comes to social media marketing, there is a great deal at stake.  Not only do you have the opportunity to share your company's values and concepts with the world, but you can reach a wide range of audience members, meaning more potential customers.  Social media marketing is a skill all in itself, so it makes sense to hire a professional social media management company. 
With pricing and packages to suit a range of customers and budgets, the team at BizIQ is here to help with all of your social media endeavors.  For effective marketing campaigns, detailed analytics, and a wider audience, reach out to the professionals at BizIQ to talk about establishing your own social media presence today.