The last few years have become vital in the industry of developing mobile apps. The whole concept of the area and its significance has changed. If previously organizations considered investing in creating applications as secondary and optional, now it has become one of the main investment directions.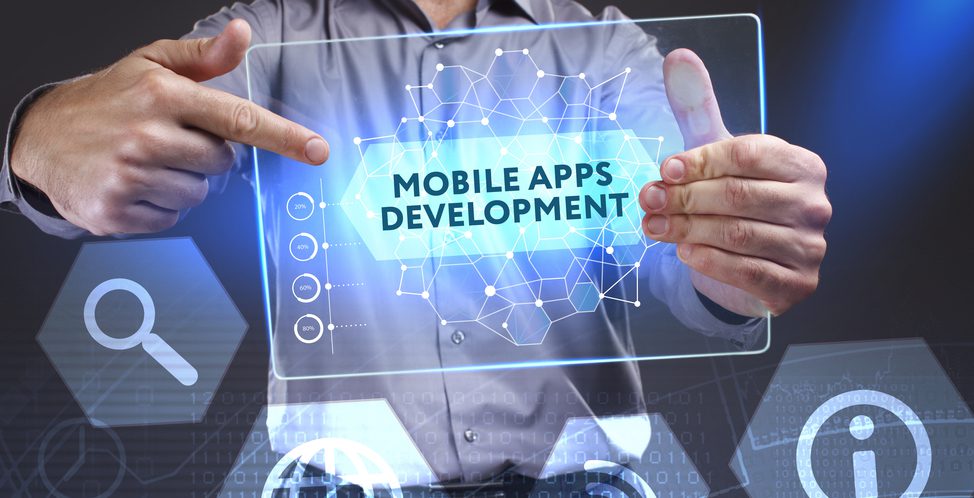 This transformation can be explained by the increasing demand for apps. After all, last year, the number of applications downloaded has surpassed the 204 billion mark and 120 billion US dollars spent. And if instead of fighting it, the business can recognize this fact and change their work strategies, they have a great chance to attract new consumers and increase sales. To make sure that the customers will appreciate the app, businesses often create MVPs like those developed by https://www.purrweb.com first.

The companies need to develop mobile programs both in order to make more profits and to raise the recognizability of the brand or the business. This can be reached only by playing a tempo-battle, which constitutes in the process of constant analysis of trends and new technologies and offering users the newest and most relevant experiences.
Five trends to expect in the field of apps development
Analyzing trends can be a great help in the development of any business. By doing this you'll know what sells best, what users like and dislike, and what techniques you can utilize in your apps. The most relevant trends in app creating for the next few years include:
2. Developing accelerated mobile pages (AMP)
Time is money and the latest information proves it. It only takes 3 seconds for a user to leave the Internet page and the mobile page loading still takes 19 seconds on average. AMPs are radically stripped-down versions of regular web pages. Accelerated pages keep the main content. However, some auxiliary elements, including widgets, comment forms, recommended content blocks, advertisements, are committed. AMP is built on standard technologies, so developers do not need to change established workflows. In most cases, it will take less than a week to create an AMP version of an existing site. The Google Web Designer can be used in order to properly and easily customize AMP HTML ads.
2. iBeacon technology
In 2013, Apple introduced iBeacon, a technology for transmitting Bluetooth signals. Google took the idea and announced Eddystone technology. To put it simply, iBeacon is a protocol for transmitting a Bluetooth signal between a locating beacon and any device (smartphone, tablet) that is compatible with Bluetooth Low Energy. The principle of operation of iBeacon is simple: at regular intervals, beacons send a Bluetooth signal to devices that are within their range. When a compatible device receives a signal, the application activates a predefined action: greets visitors, offers additional information about a product or service, tells a story. Now beacons are used in various industries, including museums, stadiums, exhibition centers, and shops.
3. Development of cloud storage.
Cloud storage has become one of the most secure and convenient places to store data. Of course, an average user may not always need such storage. Alternatively, in cases with big international companies working with large numbers of customers, cloud storages are a need. Surprisingly enough, some big corporations still use traditional servers for support. Hosting local servers nowadays doesn't give many options as to speed and convenience. Cloud integration allows working with several big and wide-spread servers at the same time without losing any speed. Other advantages include reduction of costs, improving performance and security, increasing the application's efficiency, etc.
4. Use of CDN networks
Research shows that the trend towards larger web pages continues. Applications with huge amounts of data and graphic files often experience troubles with speed and loading. This is due to the fact that some of them still use just one server. Content Delivery Networks transmit data between a set of servers making the process faster and simpler. Recently, special technical solutions focused on the distribution of content to mobile devices appeared. They are called Mobile CDNs. They perform more than just one function – besides increasing loading speed, they also secure the data and allow for its alterations, combining useful features in one tool. Many large CDN providers such as Akamai or Amazon offer related services. CDNs are also needed for projects focused on the distribution of gaming, multimedia content, and streaming.
5. Expanding of mobile wallets and payment gateways
Payment services in the modern era have reached a whole new level. In addition to moving from fiat money to electronic funds, people started to use electronic wallets and cryptocurrencies. Hence, many businesses are already starting to create applications with alternative payment methods and new mobile wallets. Compared to mobile banking they are much more secure. Many companies (including banks) introduce payments via cryptocurrencies, the main one of which is Blockchain. This technology provides the highest level of security, improves application performance, and speeds up data transfer. It works as the basis for transactions with cryptocurrency, which are considered the most secure ones. It allows for creating decentralized mobile apps, which can't be controlled from one point, hence – protects from hacking.
Why is it important to keep up with trends?
In 2020, over three and a half billion people use smartphones daily. After all, smartphones take less space, are lighter, easier to use, and provide the same key functions as laptops. Hence, developing mobile applications is needed to fulfill the basic needs of consumers.
Keeping up with trends and introducing them into new inventions will not only cover that but will also help the company to stay on top by providing users with the most relevant technologies and new tools. And this is the main point of all of this fuss after all – making people's lives more convenient and easy.
So, to sum it all up – keeping up with trends helps businesses grow and expand, fulfill their customers' needs fuller, and generally develop. Introducing technology trends like AMPs, iBeacons, and CDNs can cover all of these tasks plus making the company's work process easier and more efficient.