When it comes to purchasing sunglasses, determining your face size and shape is necessary because it will help to find a better fitting, more functional pair of sunglasses.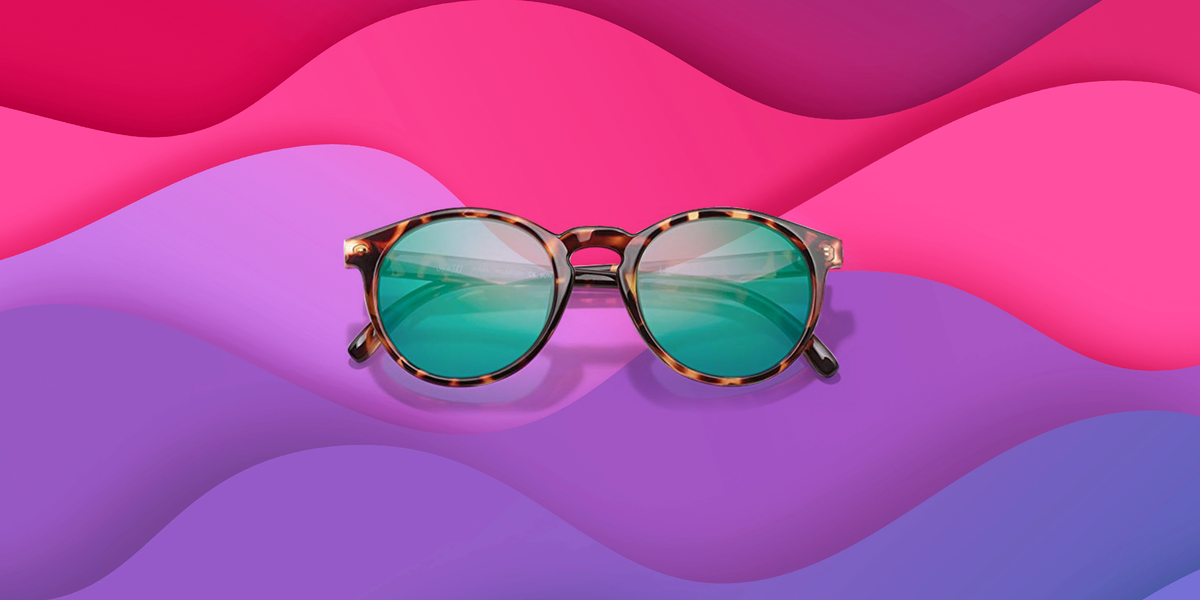 Proper fitting sunglasses give you a stylish look. To find the sunglasses that suit your face, you need to measure your face, determine the shape of your face, and match that shape to the style of sunglasses. Visit Goodr.com to glimpse varied cool sunglasses options which have cool names like empiredidnothingwrong and get the sunglasses that suit you best. 

How To Measure Your Face? 
Measuring the dimensions of your face gives you an idea of what size and shape your face is. For this you have to stand in front of a mirror and follow the given steps:

1.Measure Cheekbone to Cheekbone: Keep the end of the tape measure below your eyes to find the top of the cheekbone. Measure the same point on the other side of the face. Write down this number.

2.Measure Jawline: Feel below your ears to find the ends of your jawbone. Measure from one end of your jawbone to the other end around the bottom of your face. Right, that number also.

3. Measure Face Length: measure from center of your hairline straight down over the front of your nose to the bottom of the chin. Right, that number too.

Look at the measurements, compare them to each other, determine which shape of face you are. Check out the sunglasses for the frame sizes and shapes that suit your face.

How To Determine Your Face Shape?

There are many different face shapes. Compare the different dimensions of the face, look into the mirror, or have a friend's help to determine which shape your face is. Look at the common face shapes and see which one of the categories matches you.

The Best Glasses For Different Shaped Faces.

Round –

The round face shape has attractive curves and defined angles. The glasses for Round faces avoid curved features, Putting emphasis on sharp angular lines that will elongate your face and make it appear sharper and thinner. This face group benefits from high on the temple, colorful frames also. Round face shapes work best with square, rectangle, wrap, and shield-shaped glasses.

Square –

Square shaped faces are of the same width and length across the face. They have a broad forehead and  strong jawline. The glasses for square faces are round or oval-shaped. This helps round out the sharpness of the face for a more balanced look. Styles that work well for square faces are butterflies, aviators, round, or any frame style that favors oval or circular curves. Centre or top set temples are the way to go with a square face.

Oval –

On oval faces, every frame looks awesome. Oval faces have rounded, fairly even features and any frame works well on them. Designer to sport, fashion to function, everything style works. Don't get huge frames that block out the pretty symmetrical features, choose sunglasses that cover the face from eyebrows to the cheekbones.
Oblong Or Rectangular –

Oblong faces also known as rectangular are narrow and long with few angles. Oblong face works well with oversized sunglasses. Larger wayfarer, rectangular lenses, and sunglasses with thick frames add width to long faces. Another option is glasses that feature tall or deep lenses and vintage-style frames because the sharp angles and bold lines give oblong faces an edge, sharpening soft features. This is going to turn heads in Shield, wrap, square, and rectangle styles. Oblong faces must avoid small frames.

Conclusion:
So when you plan to purchase the best sunglasses for yourself then determine your face shape and size and go for the sunglasses that suit your face type the best.