There is a trick to getting free Instagram likes and followers and I am here to share it with you. Open your laptop, click on the browser and type in GetInsta for a big surprise. 
What Are You In For?
I was asked once what I wanted to be when I grew up.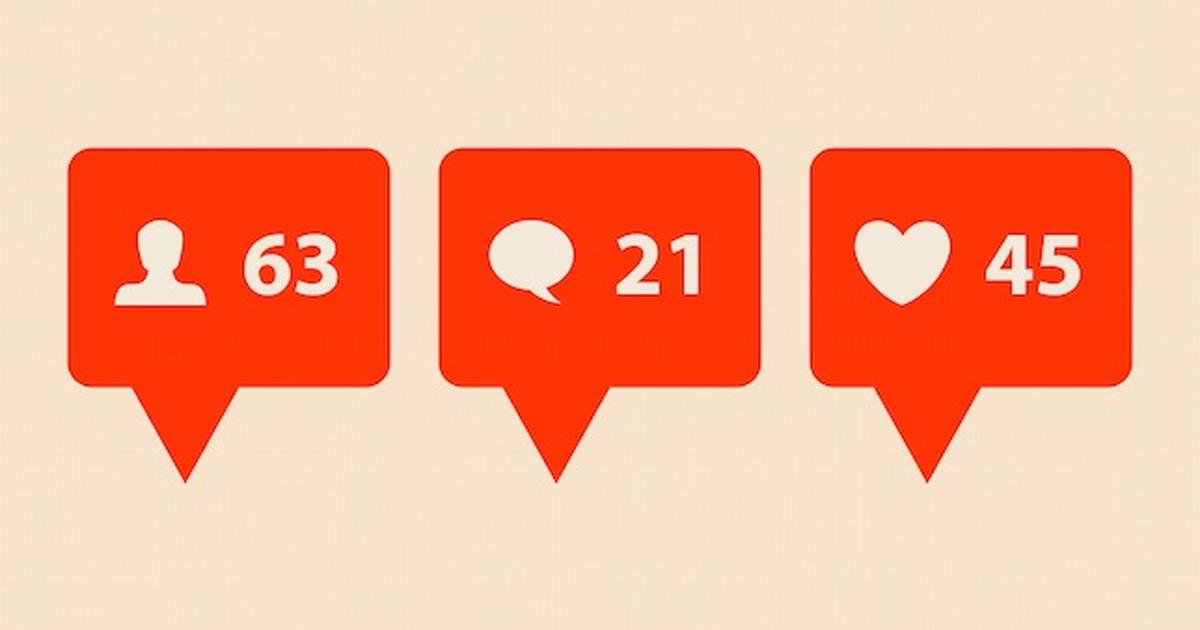 "FAMOUS!" I had replied. Unluckily, at that time it meant being a star on the big screen or a well-known politician (in a good way!).
How fortunate for our generation that now we can actually wake up as a celebrity amidst the influencer culture and Instagram profiles.
Did You Know? Instagram has been recognized as the primary platform for the majority of social influences and bloggers. It is expected to rise as a digital marketing source with a far-reaching audience. 
However, if you want to utilize your Instagram account for creating business links and promotions then the usual 608 followers won't cut it.
Either you can leave the paddle to your luck and wait for the account to get enough followers (which might take years) or you can try your hands on the GetInsta app. 
Tip! I have seen many of my friends dropping random following requests with the hope that they will follow back. The chances are 1 in a million so I wouldn't suggest you waste your time on the same strategy.
The GetInsta, on the other hand, has helped many businesses and individuals reach the maximum number of followers on Instagram. The best part is, the accounts following you will be genuine, not just digital robots. 
How GetInsta Will Win You Free Instagram Followers? 
GetInsta is a perfect tool for beginners who have just started on their journey of building an Instagram presence.
So what do you need to do to get this work done? Simply pick up your phone or laptop and follow our step-by-step guide below.
GetInsta For Android 
1. Access the PlayStore on your Android phone and download the GetInsta app.
2. Installation complete? Now open the app and create your account. You will instantly get some coins as a bonus. You can use these to buy followers and likes.
3. Link your Instagram account/accounts with the app and publish the "like/follower task". Depending on what you choose you will start to see the results almost immediately.
4. What to do when you run out of coins? Look into like/follower tasks of other accounts. You will win 20 coins when you tap the "Get Coins" icon there.
Note! Following one account through this app will get you 100 coins in return.
GetInsta For Windows 
The process works pretty much the same for Windows. Here's what you need to do.
1. Open the web browser and download GetInsta for Windows 10, 8, 7, Vista, or XP.
2. Create an account to win instant free coins that you can use to buy followers or likes.
3. Link your Instagram account/accounts where you need to increase the likes or followers.
4. You can also earn more free coins by following other accounts via this app or liking their posts.
Is There a Paid Alternative? Yes!
If you are in desperate need of building following overnight then you can do so by spending some cash.
Here's how that works
1. Sign in to your app and locate the Buy Icon at the bottom of the screen.
2. Click on this icon and then select the account for which you need to buy the followers or likes with money.
There are different plans available that you can choose from as per your budget or need. These include:
50 followers for $5.99.
100 followers for $9.99.
500 followers for $35.99
1000 followers for $59.99.
50 likes for $3.59
100 likes for $7.99.
500 likes for $12.99.
1000 likes for $22.99.
If you are not comfortable spending money right away, you can always go for a 1000 free Instagram followers trial instead.
Why Should You Choose GetInsta? 
Surprisingly, Easy GetGetInsta is not the only app on the internet that is promising quick and reliable service. However, there are many reasons why I would suggest the readers go with this one instead of others.
First of all, the app is completely free unless you want to spend money on the paid service. Otherwise, there are no sign-up charges and free coins can get you enough likes and followers.
On top of that, it lets you get in contact with real accounts. These are active Instagram users that you can build a conversation with. It supports 16+ languages.
You also don't need to provide any password or remember it later for signing in. Simply use your Instagram account to access the app anytime, anywhere.
Currently, the app is available for Android, iOS, and Windows. It has a minimal size; 3.5 MB for phones and 7.1 MB for Windows. You don't need to worry about the application taking too much space on your device.
Final Verdict: Safe and 100% Reliable!
There is one major catch with using the GetInsta app that we deliberately left for the closing.
It is completely safe and virus-free!
In fact, the app is equipped with advanced security protocols that ensure that your profile is kept private at all times.
All in all, GetInsta offers a quick and reliable solution for getting free Instagram followers and likes. Moreover, it does so in a natural pattern at a very reasonable pace.
What are you waiting for? Get your hands on GetInsta right now and don't forget about us when you become the next big star. Good Luck!